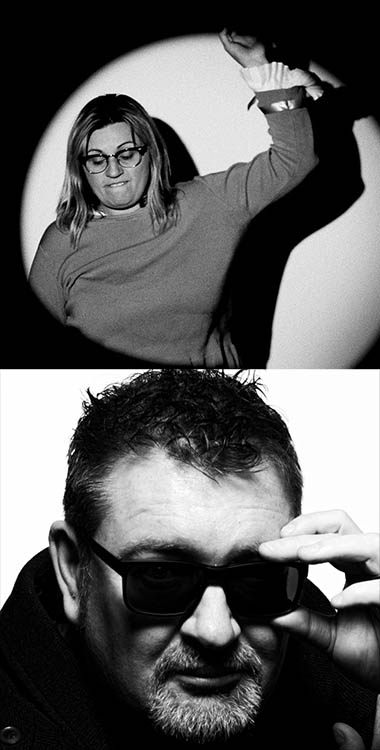 Level Eleven is a studio-based photography company based on the Kent coast at Ramsgate, within the Royal Harbour.
We specialise in family portraiture and weddings, and also undertake commercial services for businesses and individuals.
As a husband and wife team, it's wonderful to run a business together that we love so much. As Studio Manager, part of Emma's role is to reign me in – I'm absolutely absorbed by photographing people, and I just love the opportunity for creativity I've never found elsewhere. I'm very lucky indeed to have a 'job' I love so much, and when I'm I hope you see that excitement in galleries. Sometimes, Emma has to point my more wild forays into creative portraits run 'contrary to commercial considerations!'
However, Emma's the person that makes sure the photographs are delivered, the frames and albums ordered, the customers looked after, the invoices filed and the rent paid! She's also an important part of the creative process and contributes enormously to the Level Eleven 'look.'
After 20 years, photography still thrills me, I strive to improve every time I pick up a camera, and I'm sure my best work is yet-to-come!
​​Russ
"REALITY SOMETIMES NEEDS A SLIGHT
NUDGE
TO MAKE A GREAT PHOTO!"
Russ
I'm qualified to the demanding 'Associate' level with the Master Photographers Association. Why is that important to you? Well, it confirms we're full-time professionals who produce consistently high-quality photographs, are fully insured and operate reliable workflows which ensure you get a great service. We use pro-spec camera and lighting equipment and have never missed a single wedding in 15 years.  Our goal is to make your photography experience an enjoyable one, whether it's a wedding or portrait shoot – and most important of all, deliver you breathtaking images!
​