If we've made a name for anything in the last year, it's our Smash & Splash sessions!
What's that you ask? Well, we've expanded the humble 'Cake Smash' into a wonderful celebration of your little one's first birthday as we photograph them enjoying a colourful, messy birthday cake surrounded by balloons and props, followed by a warm, soapy bath. 90 minutes later we hand you back a happy, tired and sparkling clean toddler!
Unlike some studios, we don't take the easy option of cheesy digital backgrops. This is an interactive photo-session with real props, cake and balloons, which really brings out the personality of your little one.
We believe we've developed the ultimate Smash & Splash experience – your  little one will love the experience, and you'll love the unique photographs!
Smash & Splash sessions cost just £49.00 and include
Portrait session and (optional!) family photos before the cake smash begins.

The cake smash includes cake, balloons, choice of backgrounds, colour themes & outfits.

Take home the balloons and any leftover cake!

A moody, 'nightime' styled bathtub shoot with old tin baths, bubbles and toys.

Big-screen TV viewing session a few days after the session, to view your images.

A 9×6″ Mounted gift print and social media file of your favourite image.

Other images and products available at additional cost.

Our absolute promise : Open pricing and

no 'high-pressure' sales!
Ready to Book? You can do it all online – just click HERE to go straight to our diary, check availability & book in!
****PLEASE ENSURE THAT YOU BOOK YOUR SESSION FOR AFTER YOUR CHILDS NAP. TIRED CHILDREN ARE NOT GOOD MODELS******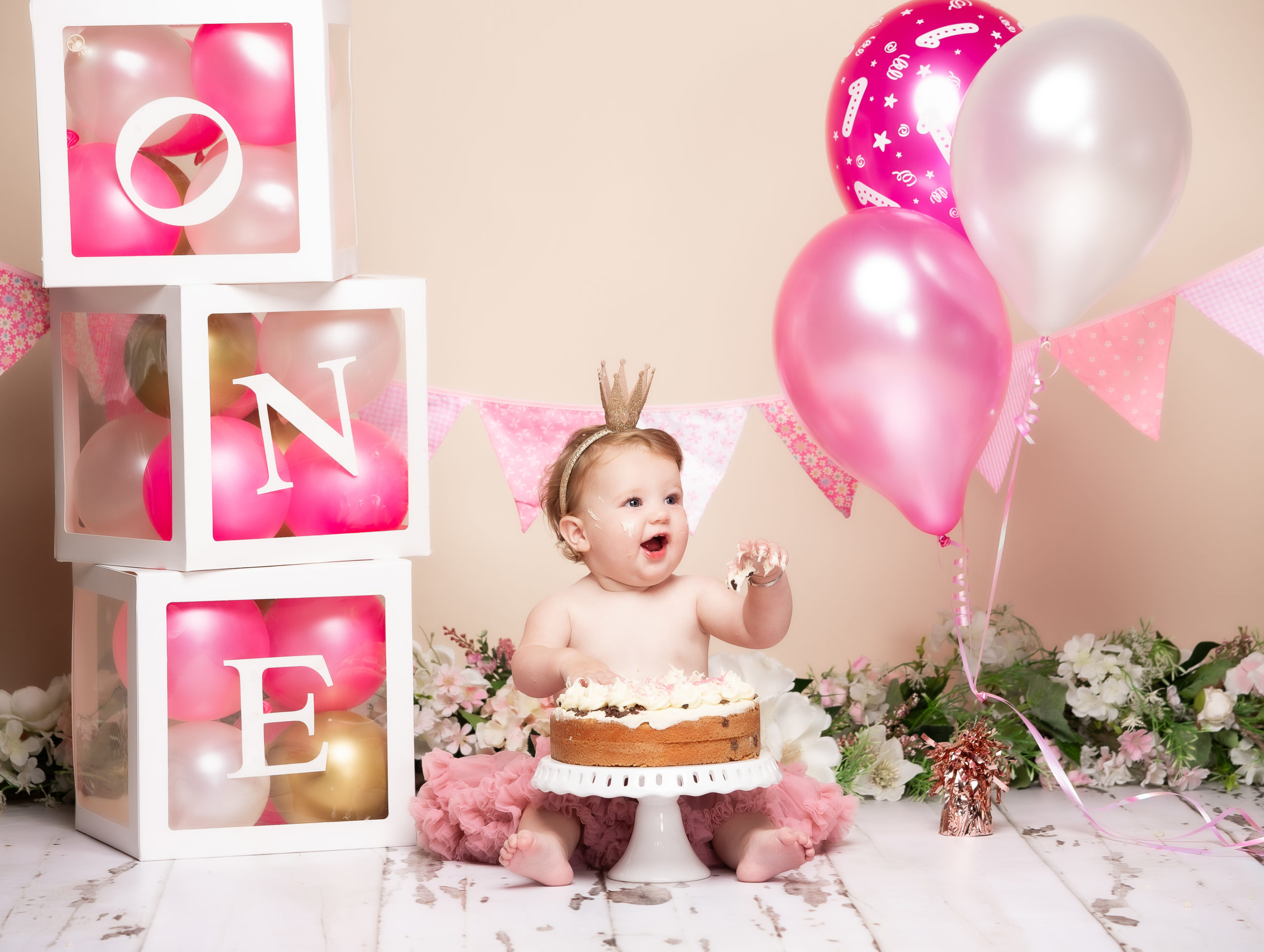 Got some questions? Just fill in your details below and one of us will get back to you as soon as possible.
TERMS AND CONDITIONS
Payment of £49.00 is made on booking. You can book by clicking HERE
Please let us know in advance of any allergies or special considerations.
Our studio has subscribed to the MPA Covid 19 protocol. If you have any questions please feel free to contact us.