Family Portrait Experience
Older kids, family groups, mums/dads and grandparents!
In the privacy and relaxed atmosphere of our harbourside studio, we'll capture wonderful memories of the most important thing in your life – your family. Lasting an hour or two depending on numbers, the session will produce a great range of creative, compelling images. Whether it's just one generation, two three (or even four!) you'll be so pleased that you finally got around to having these photographs taken.
Family Portrait Sessions are our opportunity to create a variety of wonderful photographs for you to choose from. Aside from photographing the family as a whole, we'll also break you up into groups, for instance, the kids on their own, mum and dad together, the dog, grandparents etc. There's plenty of time for an outfit change, and we'll advise on clothing, styling and props when we talk before the session – we'll discuss what to bring, your hobbies and interests. Every session and family are different, and we're not in the business of 'cookie-cutter' photography. Let us stylise your session for you, so we can produce creative, lively images that best tells your story.
'A good portrait ought to tell something of the subject's past and suggest something of their future.'
BILL BRANDT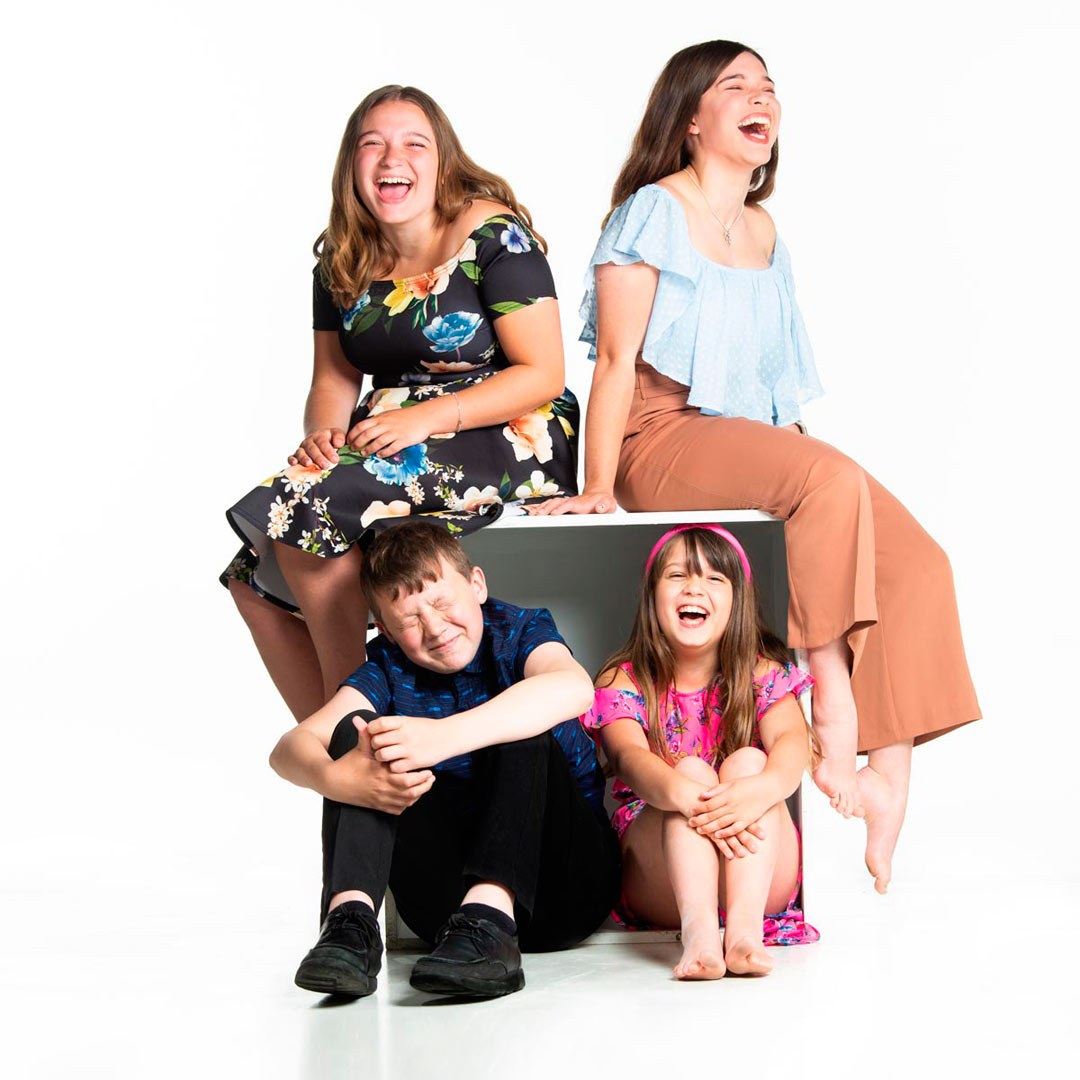 Award-Winning Husband & Wife team.
Wonderful studio, fun experience!
Bring multiple generations, kids & even the pets.
Changing room, make-up station/WC.
1-2 hour session as required, plenty of time for creative photos, no rush.
Style your shoot with different clothes and props.
Viewing room – see your images on a 50″ screen.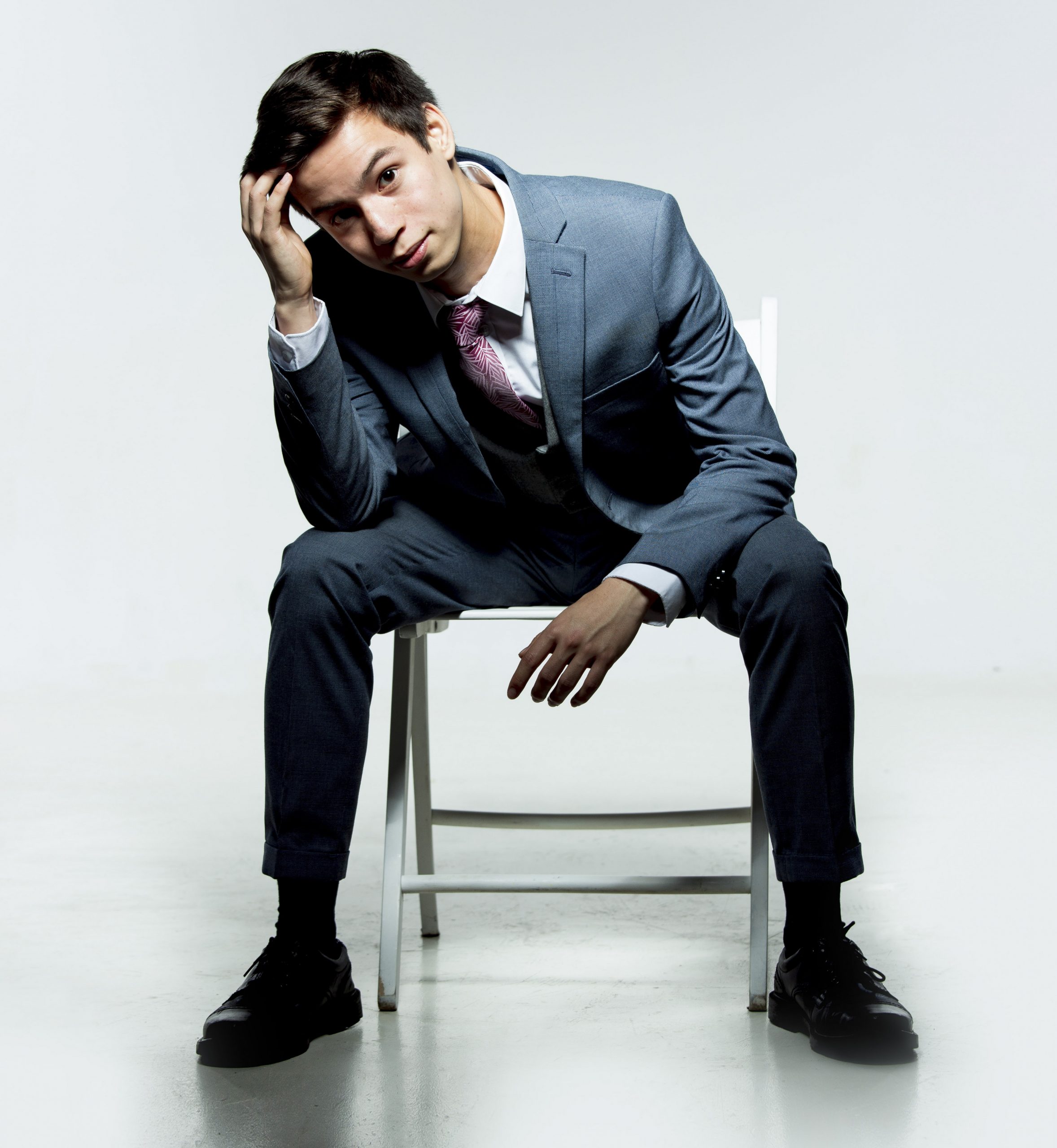 ADVICE ON STYLING, CLOTHES, HAIR, MAKE-UP & PROPS!
Clothes
We usually find that 'smart casual' is the best advice we can give and try to compliment one another's choice. Advice that often serves is to dress up like you're going out for dinner at a decent restaurant! Choosing the right clothes means your photographs won't date quickly. Solid colours and simple patterns are usually best. Avoid clashes of colour or style, and 'busy' patterns. Football/sports/team shirts are okay for specific shots but bring some more understated options as well as heavily branded clothes will dominate the photographs. On men, decent jeans and black trousers look great, with button down shirts, jackets etc. Ladies tend to have a firm idea of what they'd like to wear, so be guided by that that and  make sure your partner is dressed broadly in keeping with the style of your outfit.
It's worth bringing a couple of different outfits, and few different 'accessories' such as hats, scarves, jackets, sunglasses etc – they can really change the look and feel of the pictures – giving you more looks and more choice. If you have a particular outfit/uniform/strip which you want to bring along – please do! If you're including kids in the session, then the same rules apply, but bring some favourite toys etc to both feature in the session – and keep them happy!
Hair & Make up
Girls, just do what you'd do for a night out. Light make-up works well, unless you have a particular style of course! Dust your skin to reduce shine, and maybe a touch more eyeliner/lippy to bring out the definition. But honestly, don't go mad, we want it to look like you!
We can arrange for a make-up artist if you wish, just ask for details.
Boys, there is of course no need for make up (unless that's your bag!) but run a razor over your face and trim beards and moustaches.
WHO TO BRING
'Family Portraits' is our 'catch all' category which includes photo-sessions for your whole family, the kids, grandparents…even the dog!
WHAT DOES 'FAMILY PORTRAITURE' COVER?
Whether it's you and your partner, you and the kids, with your elderly parents or month old baby … or all of them!…. we understand that families come in all shapes and sizes.
We suggest that you bring along as many folks as you wish. We'll shoot big groups and then break it down into smaller ones, ie just the kids, just the parents – whatever you wish, and etc etc
BOOK YOUR PORTRAIT SESSION ONLINE TODAY
Just call or email us for a chat. There's no obligation to book, so feel free to ask any questions. If you're happy, we'll arrange a time for your session. We'll speak again before the day, and advise and plan the shot so we know who's coming, what type of photos you're looking for and how to get the best possible photos!
I'm still inspired looking at Russ' current work, to see how imaginative and abstract yet personal and emotional his photography is, and would always promote him, both personally & professionally.
Russ and Emma were amazing photographing Angelica. She is 20 months old and a complete monkey. They entertained, played and even got her to strike a pose….!
The setting is lovely and I felt relaxed immediately. They did their best to make Angelica feel comfortable and she enjoyed every minute. I cannot wait to see the pics…!
Im absolutely over the moon with the photos and the amazing customer service you all gave us. The photo book & USB has arrived and we are in love with them. The quality is unbelievable and we will definitely be back soon. Thank you for being amazing too guys! xx