COur Christmas mini-sessions are 30 minute studio sessions at our studio at Ramsgate Royal Harbour.
 We've created two separate Christmas scenes for you – one is suitable for one or two children, the other is larger and will allow mums, dads and larger families to get together for some family shots. By all means, bring the pooch too ! We'll be taking photos for twenty minutes or so, which will give you a wide selection to choose from. These photos are wonderful gifts for grandparents, make great Christmas cards and are wonderful for keepsakes or wall prints. The sessions are fun and the kids will enjoy themselves no end! 
The sessions are suitable for kids that can sit up unaided, but if your little ones are a little younger, we may be able to help – just ask!
The charge for these sessions is £99 and includes three fully edited, high-resolution digital files of your choice. You can choose others at a modest extra cost if you wish. We'll even include a Christmas Gift for each of the children that comes along for the session and a Gift Voucher for a Family Portrait Session worth £29.00
We do have a limited amount of Christmassy clothes for the kids, but we'd recommend that you bring your own where possible. Jumpers and dresses look great and hats, scarves, teddy bears, favourite toys etc will all personalise the photos. Take a look at the colour schemes in the photos on this page, and if possible, try to co-ordinate the clothes so that they don't clash too badly!
Sessions are available on specific days by appointment. Make sure you take a look at the Terms & Conditions below, and then you can book your slot online. Feel free to call us if you have any ideas or need to know any more.   
2 Christmas themed sets.
30 Minute session.
3 High resolution digital files via download link.
A Christmas Gift for each child.
Suitable for children who are able to sit up unaided
The Red scene is suitable for up to 4 persons.
The Pink scene is suitable for 2 children.
We will have a small selection of outfits for smaller children – but please bring your own outfits to co-ordinate with the set
Additional files and images are available.  
ONLY £99.00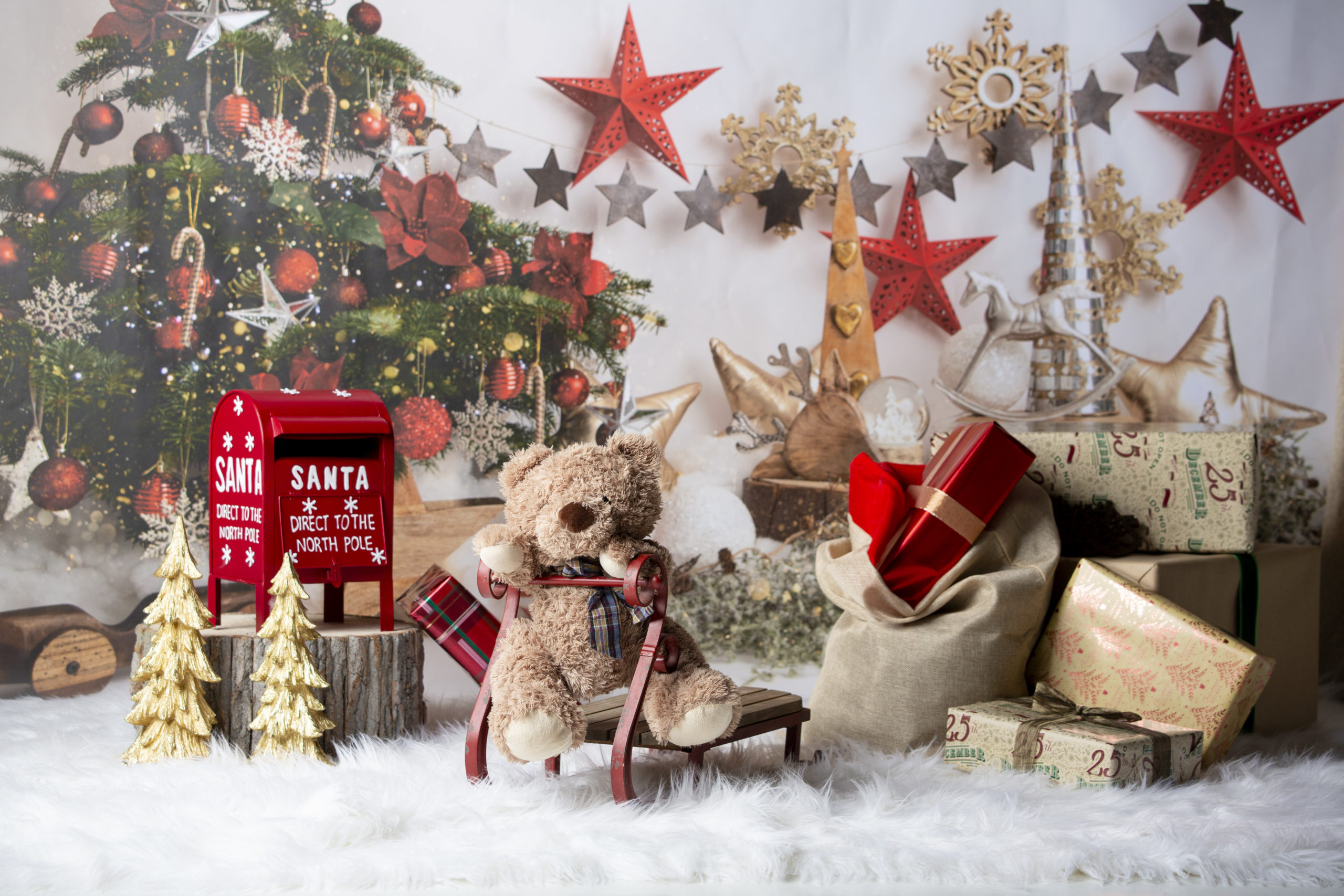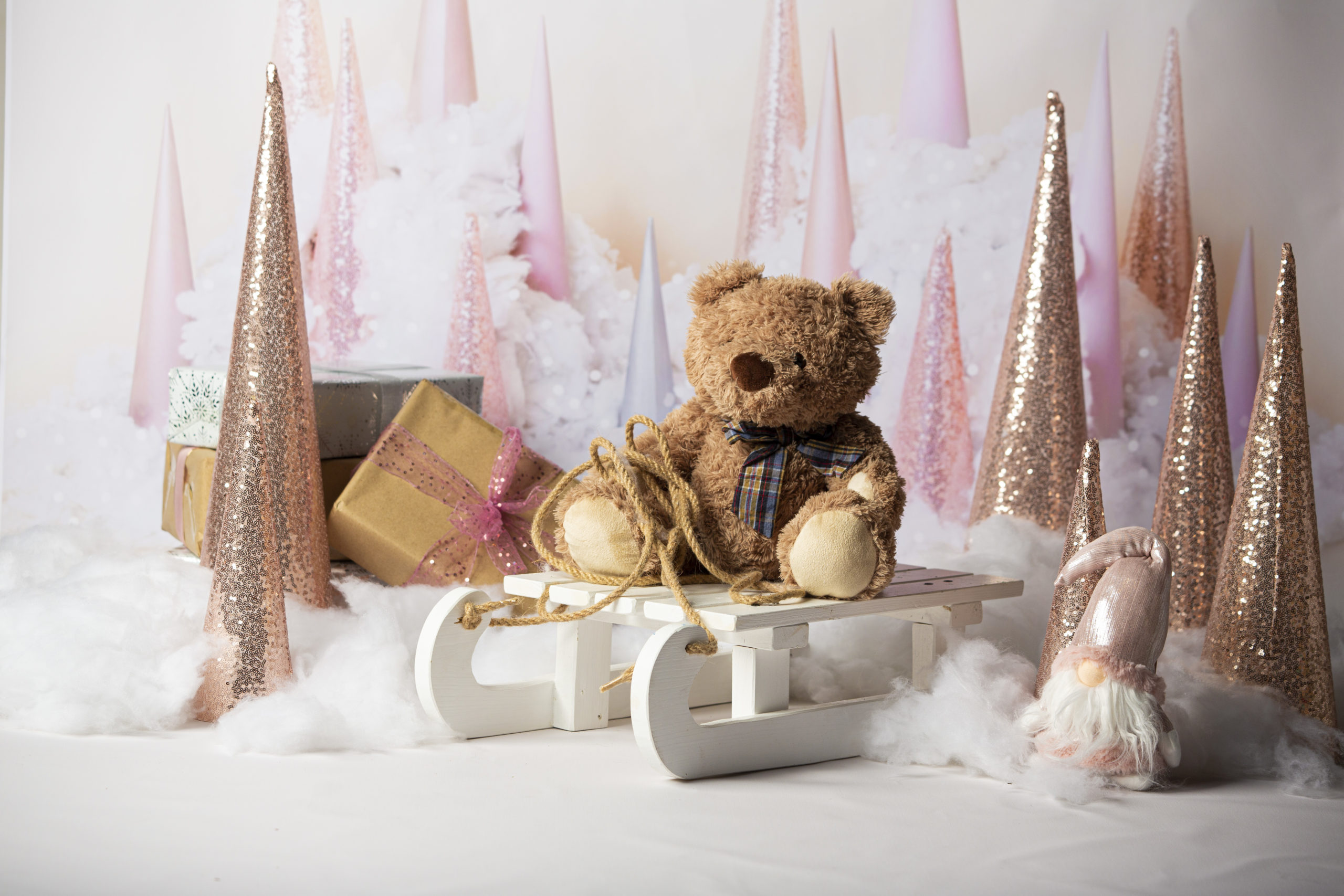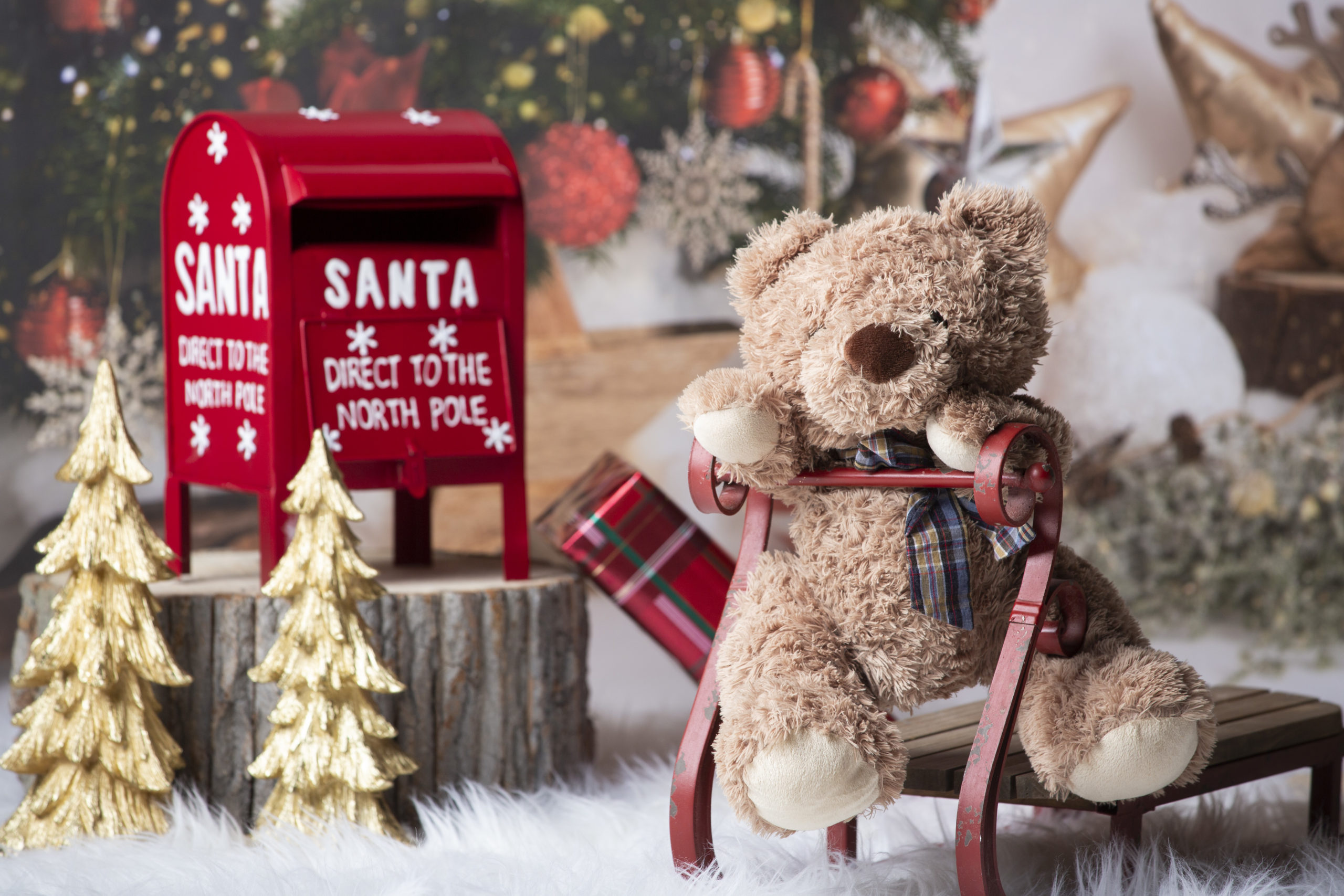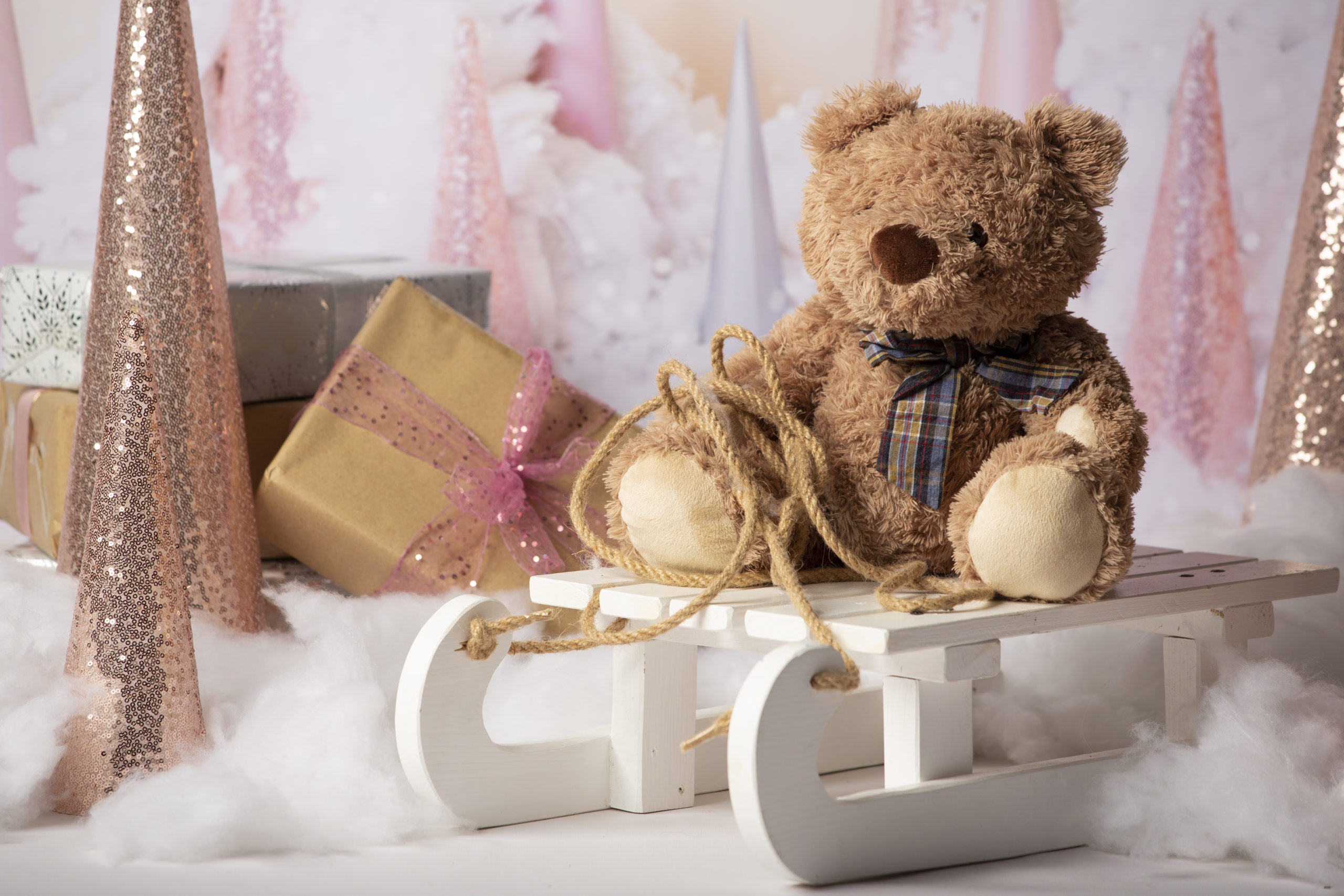 How to book
Check the T&C's, select your time and date from our online diary manager below and make payment. Easy!
What to bring?
The kids, the dog, jumpers, hats, scarves, toys… anything you wish to include or that you think will add a fun element to the photos – it's Christmas after all! Ask us if you have any ideas or questions.
TERMS AND CONDITIONS
Sessions last for 30 minute

 Please arrive on time, as sessions run back-to-back. If you arrive late, it may mean your session is shortened.

 If you cannot attend, or need to reschedule, please let us know as early as possible. Christmas sessions are only available on specific dates and the diary gets very full! With notice, we can offer your time to other families which will really help us out.

 These sessions are only available on certain dates. If you cannot find a suitable time to rebook a cancelled appointment, then no refund can be given. However, we will credit you the full session fee against purchases made at the family portrait session using the Gift Voucher from your booking.  

 If you fail to arrive for your session without notice, your session is cancelled and no refund can be given.

 If restrictions are put in place with regards Covid, we'll attempt to open up other dates. If this isn't possible, or you can't attend on those dates, we'll refund you as appropriate.

 The family portrait session gift voucher can be used from January 2nd-March 31st 2022.
Or fill in your details below and one of us will get back to you as soon as possible to have a chat.