Christmas at Level 11
It's very nearly time to celebrate Christmas, and this year we've gone all-out to make it a fun one!
You may not be able to visit Santa in the shopping centres, and the Christmas markets are probably cancelled – but at least we're still here with a fun-filled half hour shoot the kids will love.
Within our harbourside studio, we've created three separate scenes. No cheesy digital backgrounds, or 'green-screen' nonsense – come along and enjoy the full interactive experience. Party round the fireplace and pillow fight on the bed! Unfortunately this year we cannot offer outfits, hats etc, so please bring your own Christmas PJ's, hats, jumpers and any props you wish to include. The more you personalise your shoot – the more you'll love the results!
The cost is just £15, and £5 of that goes to local charities.
After your session, we'll upload all the edited images from the session to an online gallery. Take a look through and choose your favourites to receive as digital files or mounted gift-prints. There's lots of packages available, and you can save on some selected packages by pre-ordering.
What's Included?
Fun-filled 30 minute Christmas-themed studio sessions.
3 fully interactive scenes – no digital backgrounds!
Unlimited photos taken.
All edited images will be uploaded to an online gallery for you to 

choose from and place your order.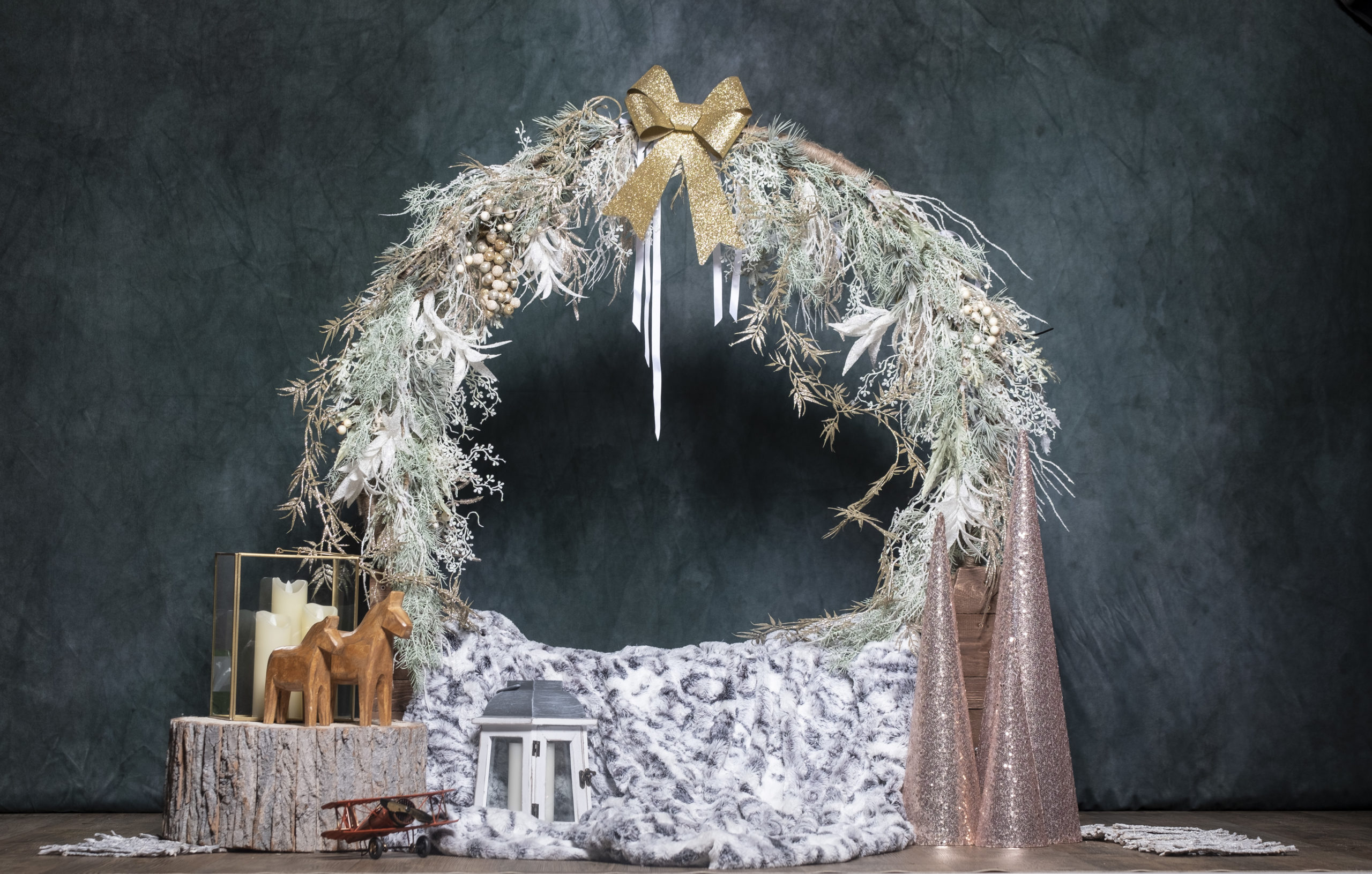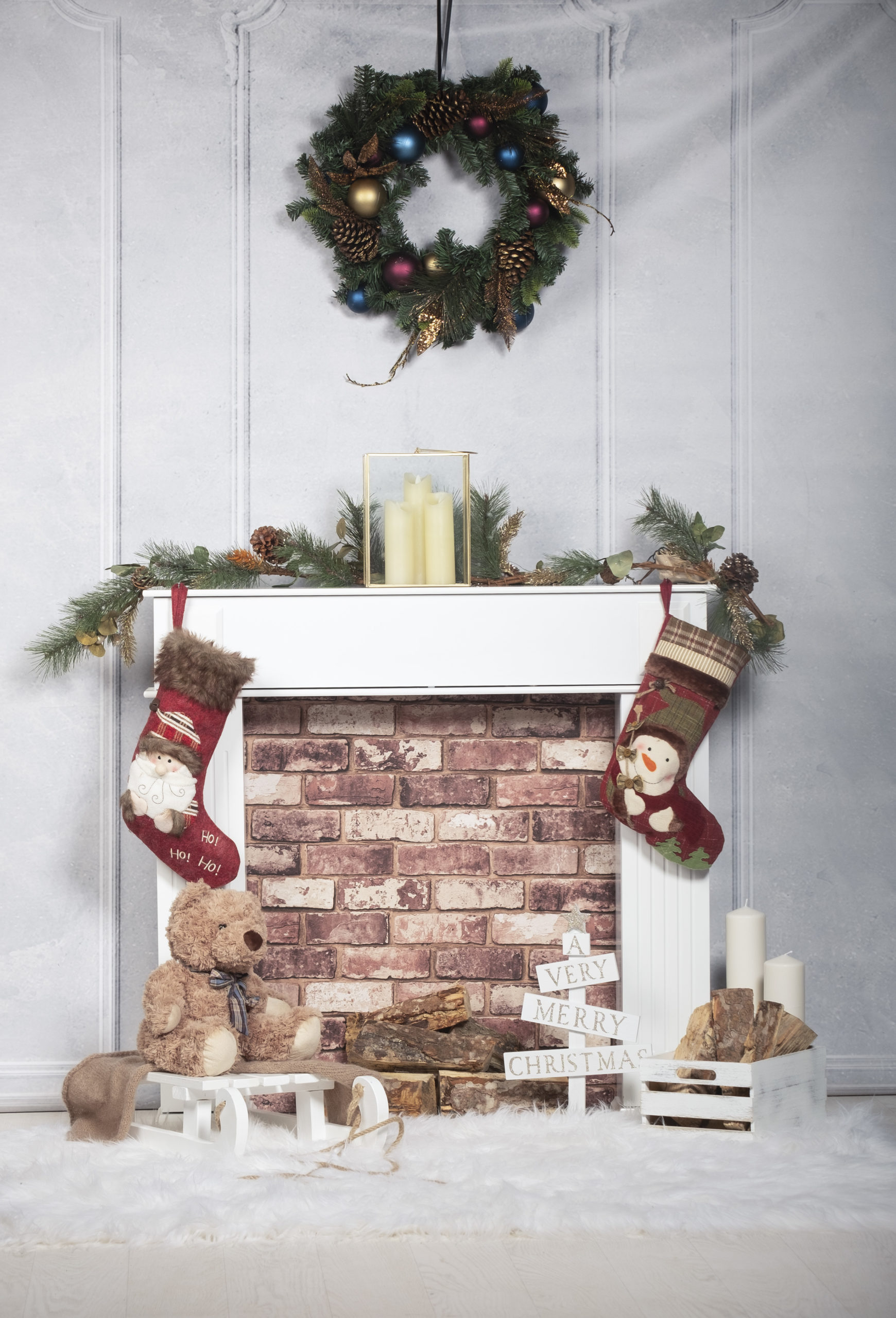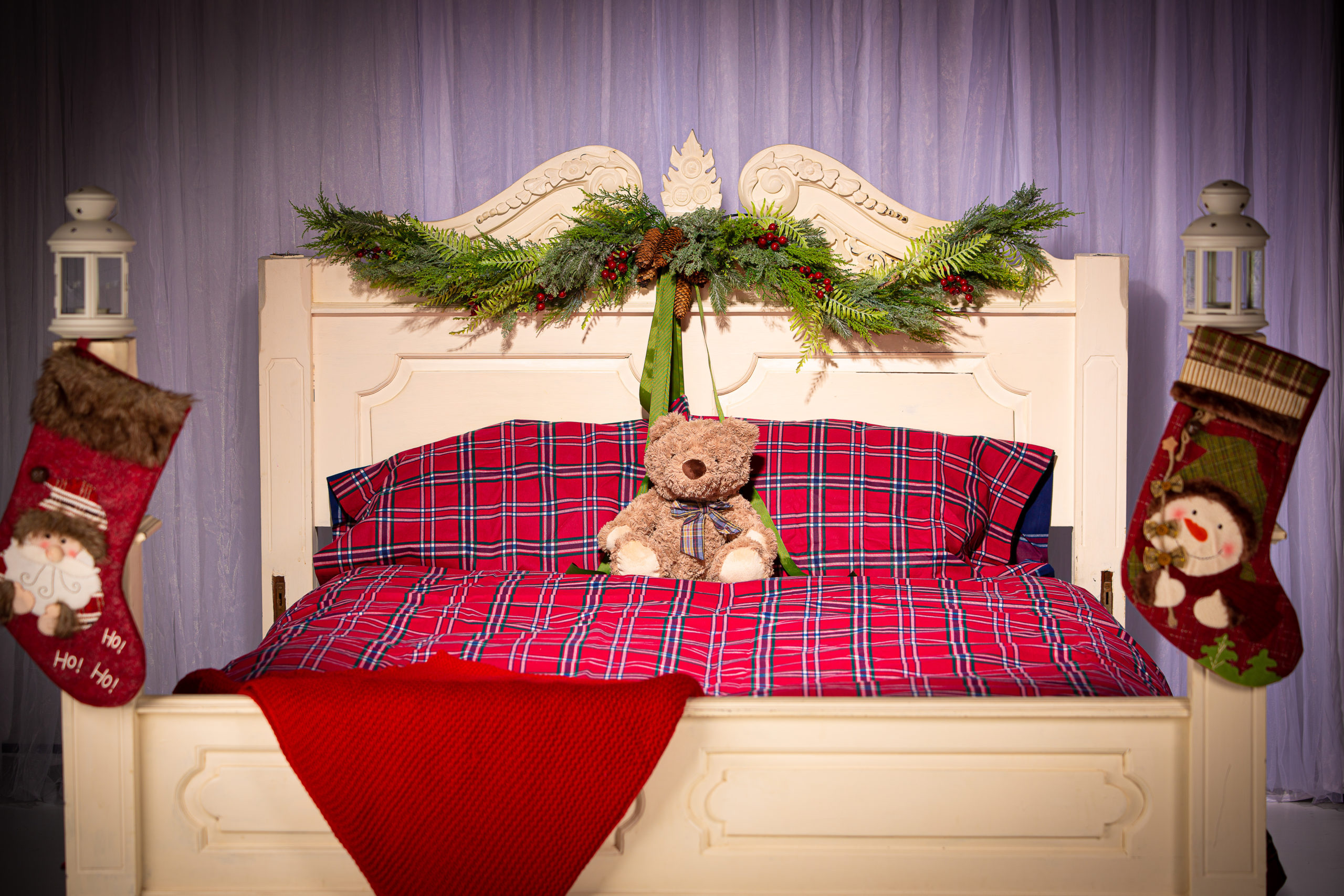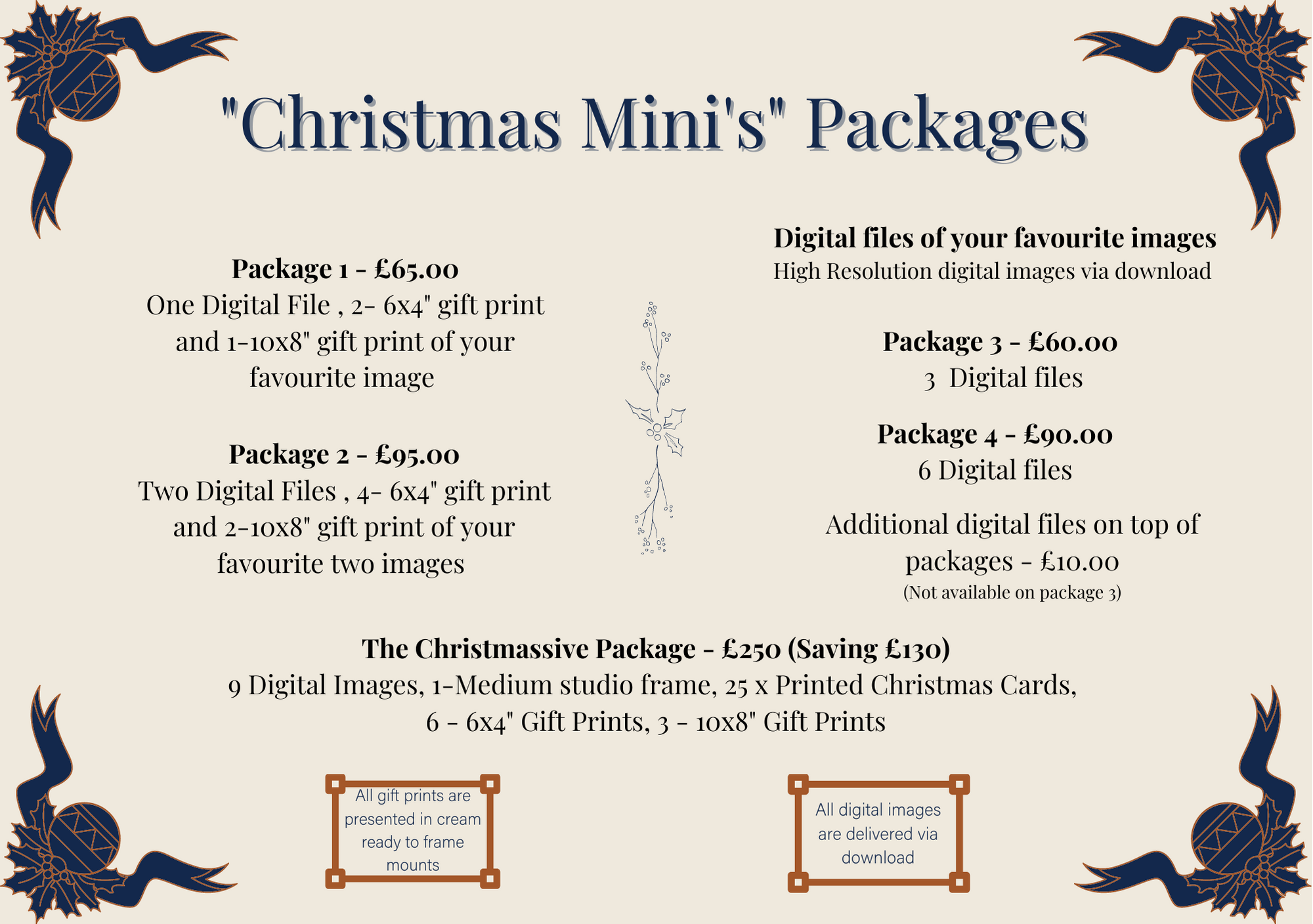 TERMS AND CONDITIONS
Please be on time or you may not get your full 30 minutes!
Maximum of 6 people plus 'furbabies!'
Studio cleaned and sanitised between sessions.
You're welcome to come with friends/family but packages cannot be split between groups.
Vouchers and discounts from other promotions cannot be used or applied to Christmas sessions.
These sessions are available only on specific dates.
Late cancellations and no-shows may mean you lose your session fee.
If we go into 'lockdown' or restriction prevent us opening, we'll refund your session fees.
Prints and digital files will take approx. 10 days from order to delivery.
Or fill in your details below and one of us will get back to you as soon as possible to have a chat.